Is SwiftPaws right for my dog?
Updated a year ago
Most dogs love lure chasing and gain valuable exercise that can also help with behavior. See Introducing your Pet to SwiftPaws for the First Time
SwiftPaws home is perfect for so many different dogs because it's YOU who decides how to use it. You decide on the size of the course (up to 200'- 300'), the speed (between 0-30 mph) and direction of the flag. You can easily adjust the play style to suit energetic working dogs or aging faithful companions - and every size, type, personality and breed in between. We even cat and bird customers! 
But there are some dogs who just don't have an interest in SwiftPaws. It happens, not everyone loves mint chocolate chip ice cream either. It's one of life's great mysteries. We can't imagine it, but we know it happens! And because we care about our human customers too, we have a generous return policy to include a 30 day purchase price back offer. 
We want anyone who thinks their dog might like SwifPaws, to have the chance to try it and find out for themselves. Because it's really hard to predict whether your pup will like - we've heard too many times that a person bought SwiftPaws for one of their dogs and discovered that the one they thought wouldn't be interested in it at all - just LOVES it! It's that mint chocolate chip ice cream thing - there's just no way to tell until you try it.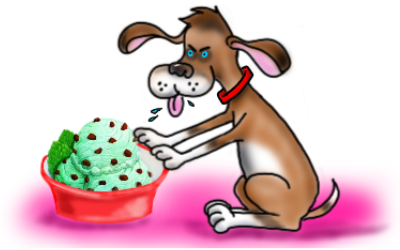 Was this article helpful?