Remote Controller Features
Updated 9 months ago
The remote sycns with the main drive and must remain withing 10-15 feet of the drive to maintain this connection.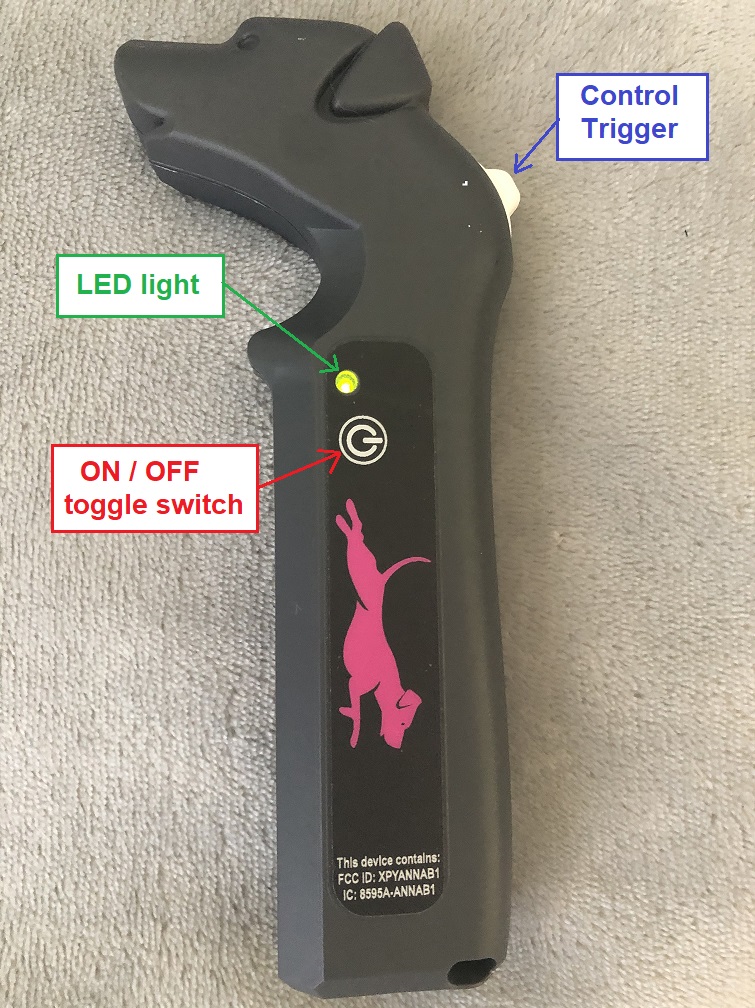 This remote controller comes with a replaceable CR123A battery - do not use rechargeable batteries in the remote controller.
This remote does not need to be calibrated. 
TURN IT ON
By pressing the on/off toggle switch
You'll feel three slight vibrations and the LED light will flash green
The light will turn steady green once you move the control trigger in either direction
The controller will remain on for 90 seconds.
THE AUTOMATIC SHUTDOWN SAFETY FEATURE
At 80 seconds into a play session
The remote controller will vibrate twice and
The LED light will turn red for 10 seconds
If you do nothing, the auto-shutdown safety feature engages. 
TO BYPASS THE AUTOSHUTDOWN
Press and hold the on/off toggle switch during that 10 seconds until the LED light turns from green to red (it only takes a moment).
The remote will vibrate twice and the light will turn green again - indicating the beginning of another 90 second play session without interruption.
You may continue to bypass the auto shut down each time you get the 10 second warning.
TO ENTER LOW SPEED MODE
Turn on the remote by pressing the on/off toggle switch
Press the control trigger down and on/off toggle switch once, quickly and release both
You should be in Low Speed mode. 
To stop low speed and return to normal speed:
Turn off both the drive and remote.
When you turn them back on you'll be back to normal speed.
Was this article helpful?